Expectations Elevated.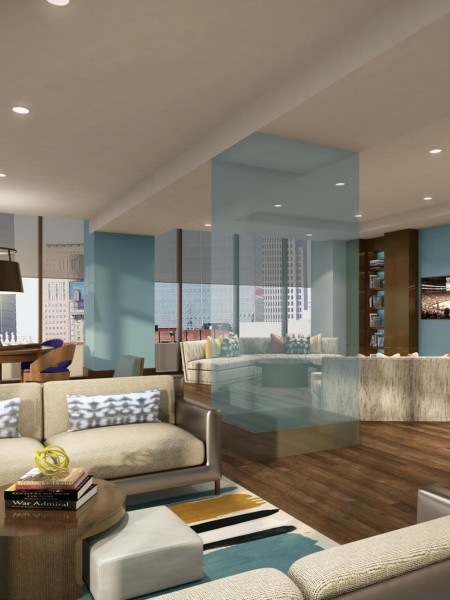 Immerse yourself in a sophisticated living experience.
Welcome to this Community
The Residences at Omni Louisville consist of 226 luxury high-rise apartments within the 612-room Omni Hotel in downtown Louisville. Located at the intersection of Liberty Street and 2nd Street, the 30-story mixed-use environment anchors one of the most vibrant sections of downtown and is one block from the Kentucky International Convention Center. Conveniently central to all urban attractions, the Residences are seven minutes from the University of Louisville and only nine minutes from Churchill Downs, the celebrated home of the Kentucky Derby. Set to open in 2018 as the first Omni brand in Kentucky, the development is designed with two intersecting towers representing the crossroads of Louisville's past, present and future.